Unexpected requests are the best. While I was selling at a craft fair last year a customer saw that some of my products were laser etched and asked if I would be interested in helping with a project. He was purchasing a home in Mount Dora and needed a sign to put out front. Sounded like fun.
He had an initial sketch of what he wanted and we took it from there. First step was settling on the design and size. We worked through a few design options (surfboard shapes, typefaces, and wave patterns), and then went as big as possible given the laser cutter's size restrictions.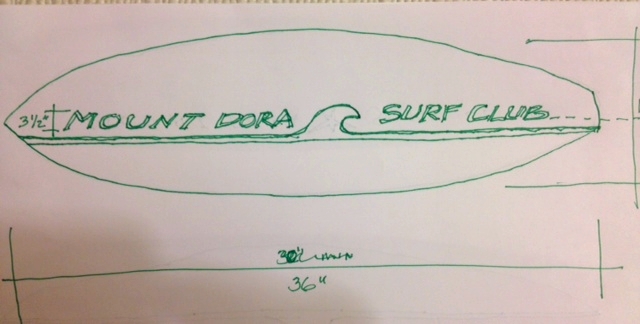 Next step was wood selection. The customer had requested that we place an emphasis on sustainable materials so I headed off to the local lumber yard to see what they had for options. Turns out they had just received a few Oaks that came from the Sacramento Delta and were removed because their roots were impacting the canal. Local, selectively removed trees; I can get behind that.
After the wood was milled, glued up, and cut to shape, it was off to the laser cutter. The customer wanted the wood to take on a natural, weathered look over time, so we opted not to add any finish. That meant some sanding and adding a hanging system were all the stood between the sign and delivery.
Have another unexpected custom job for us? We can't wait to hear about it.